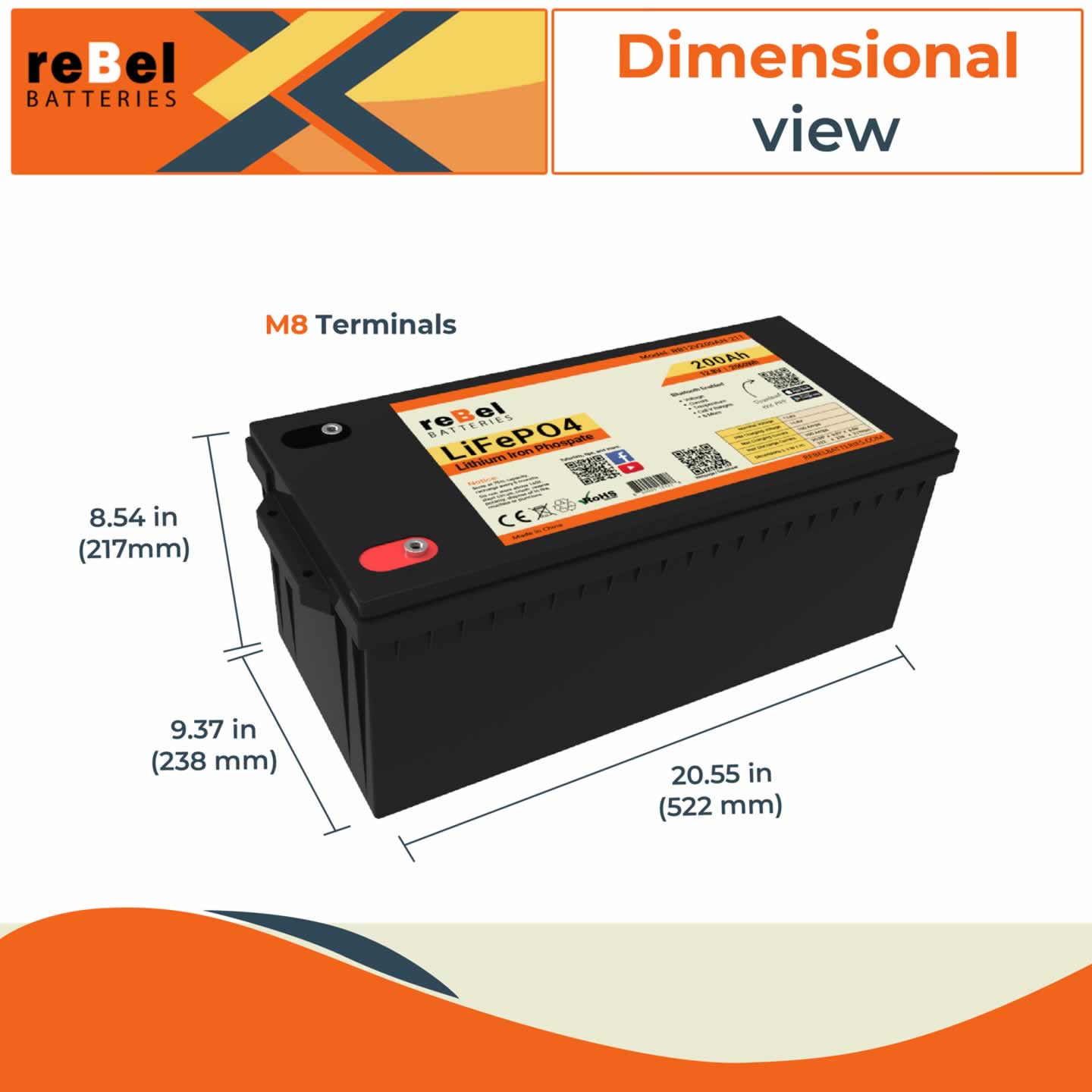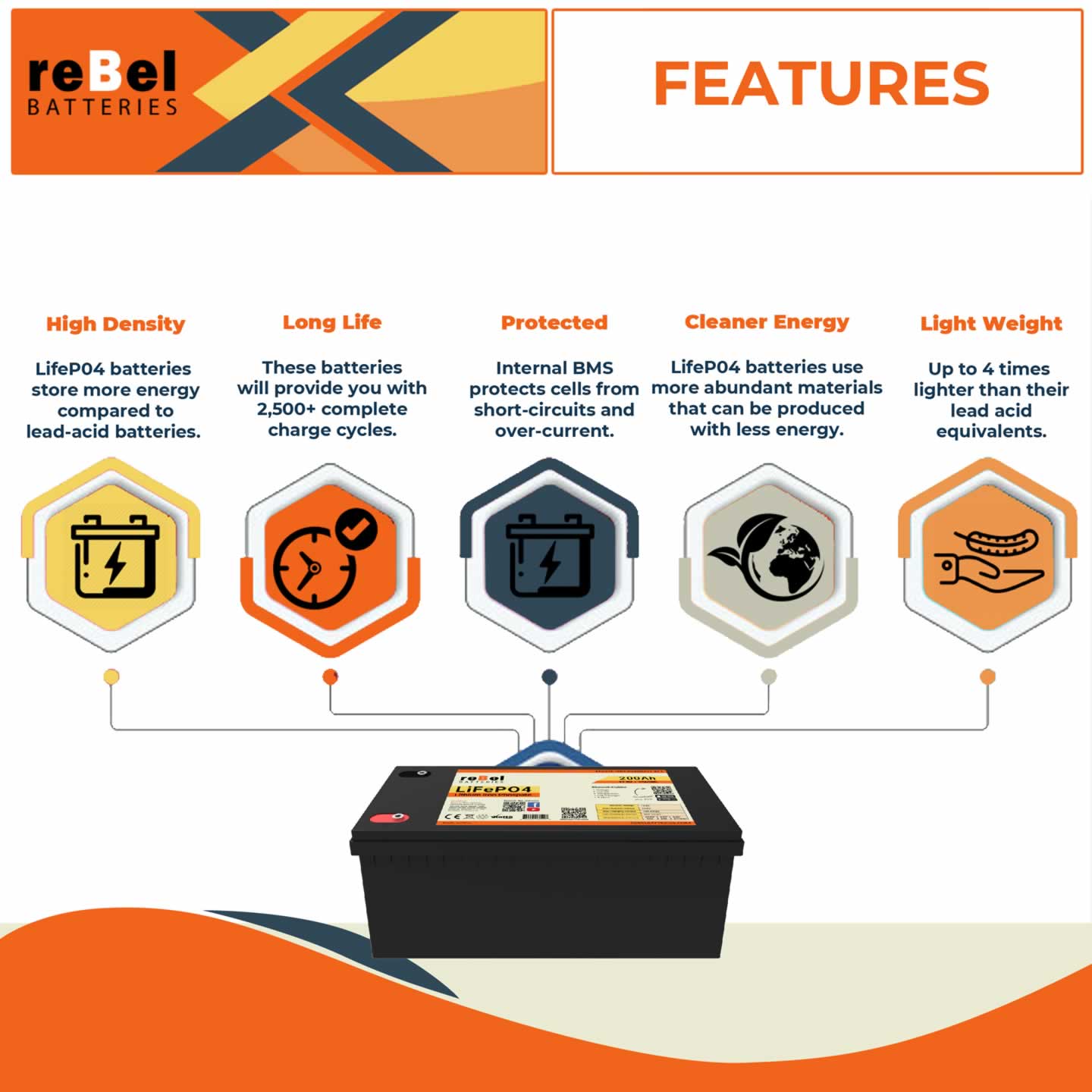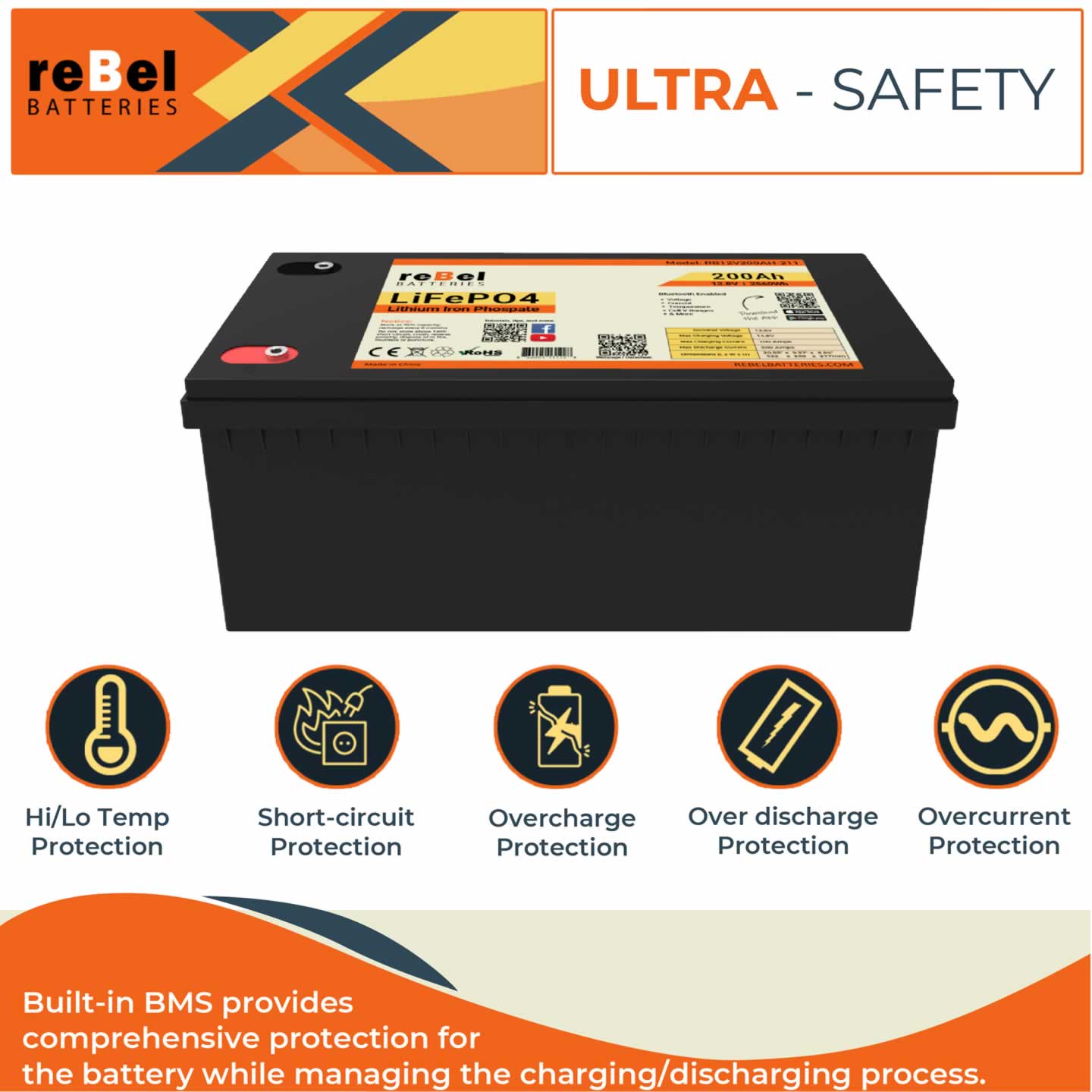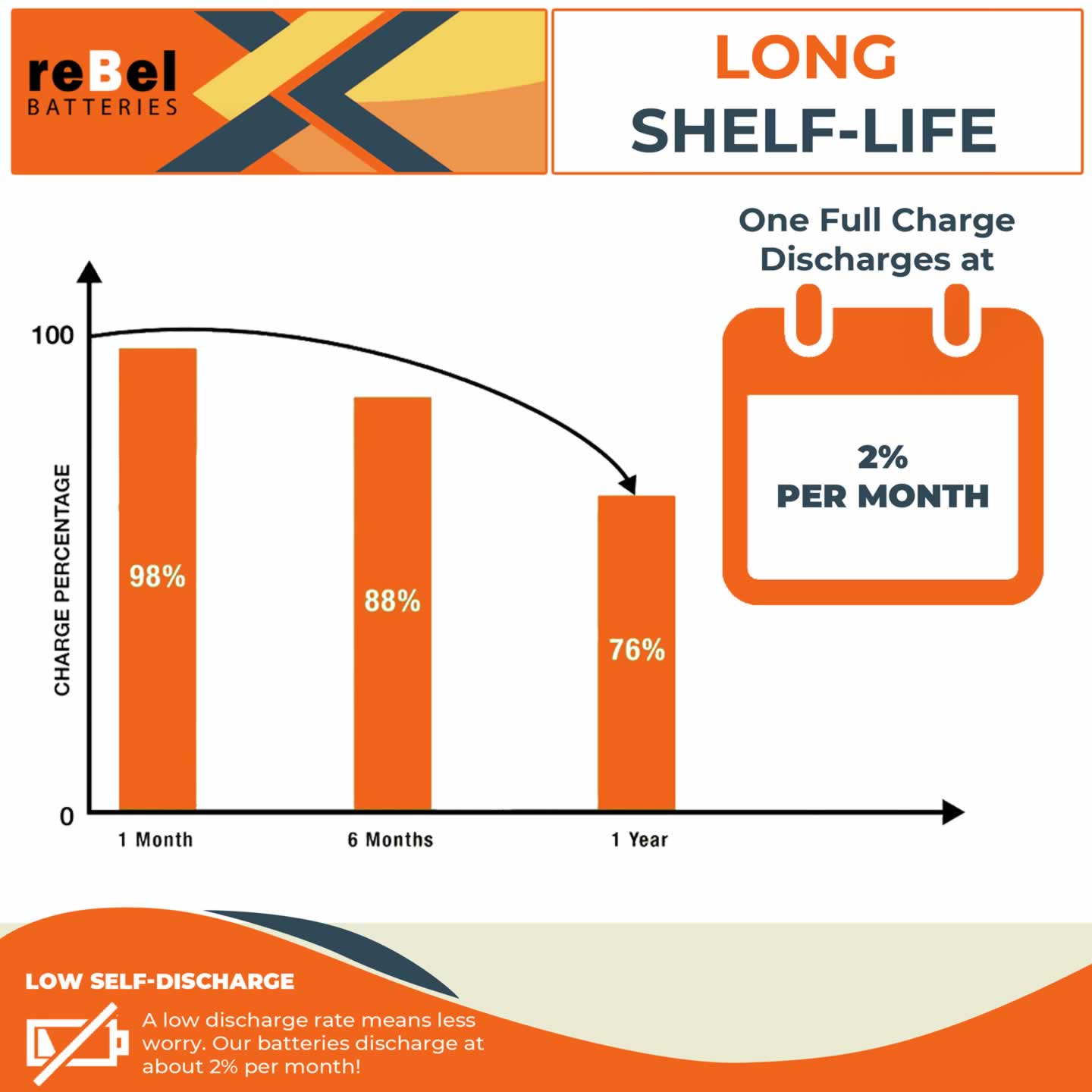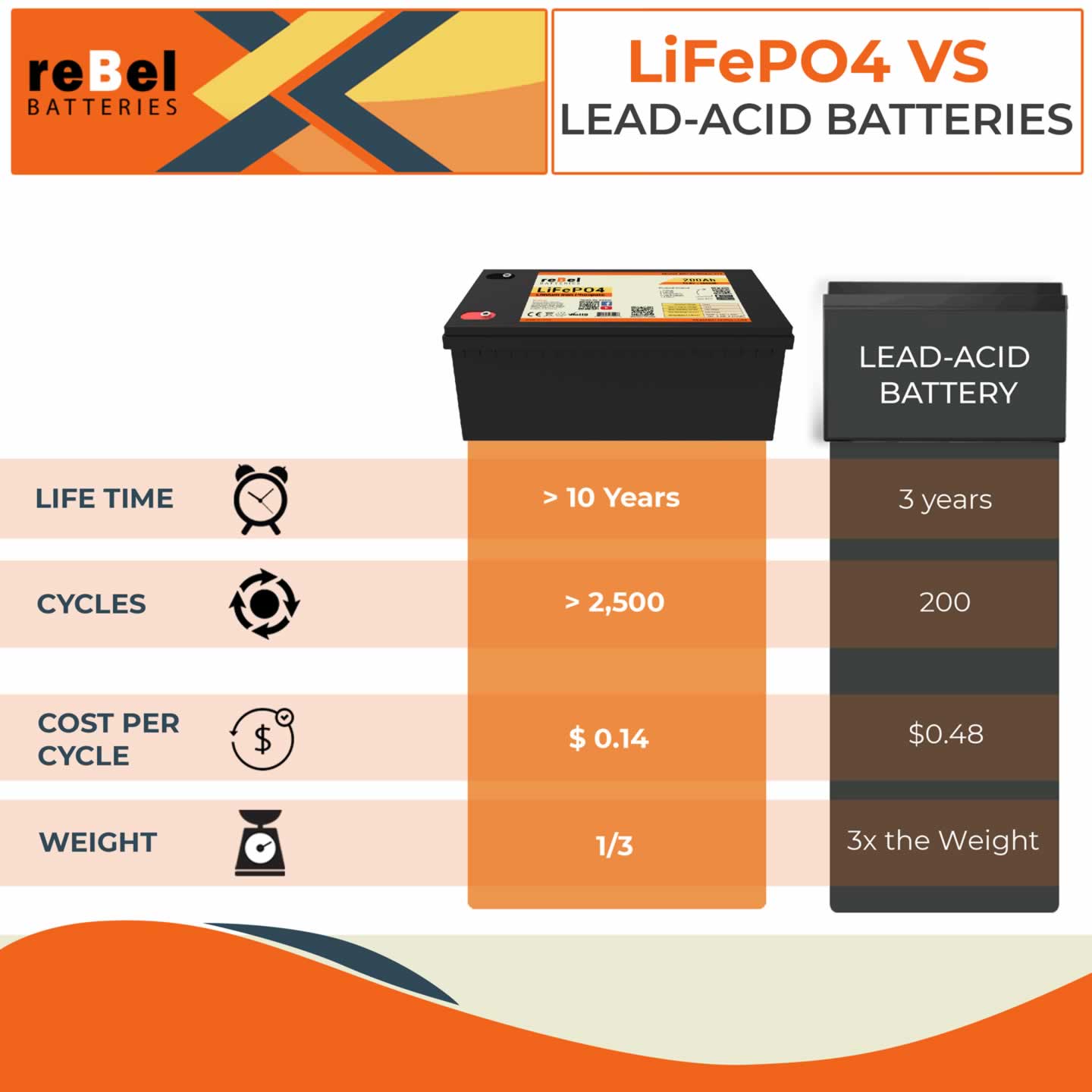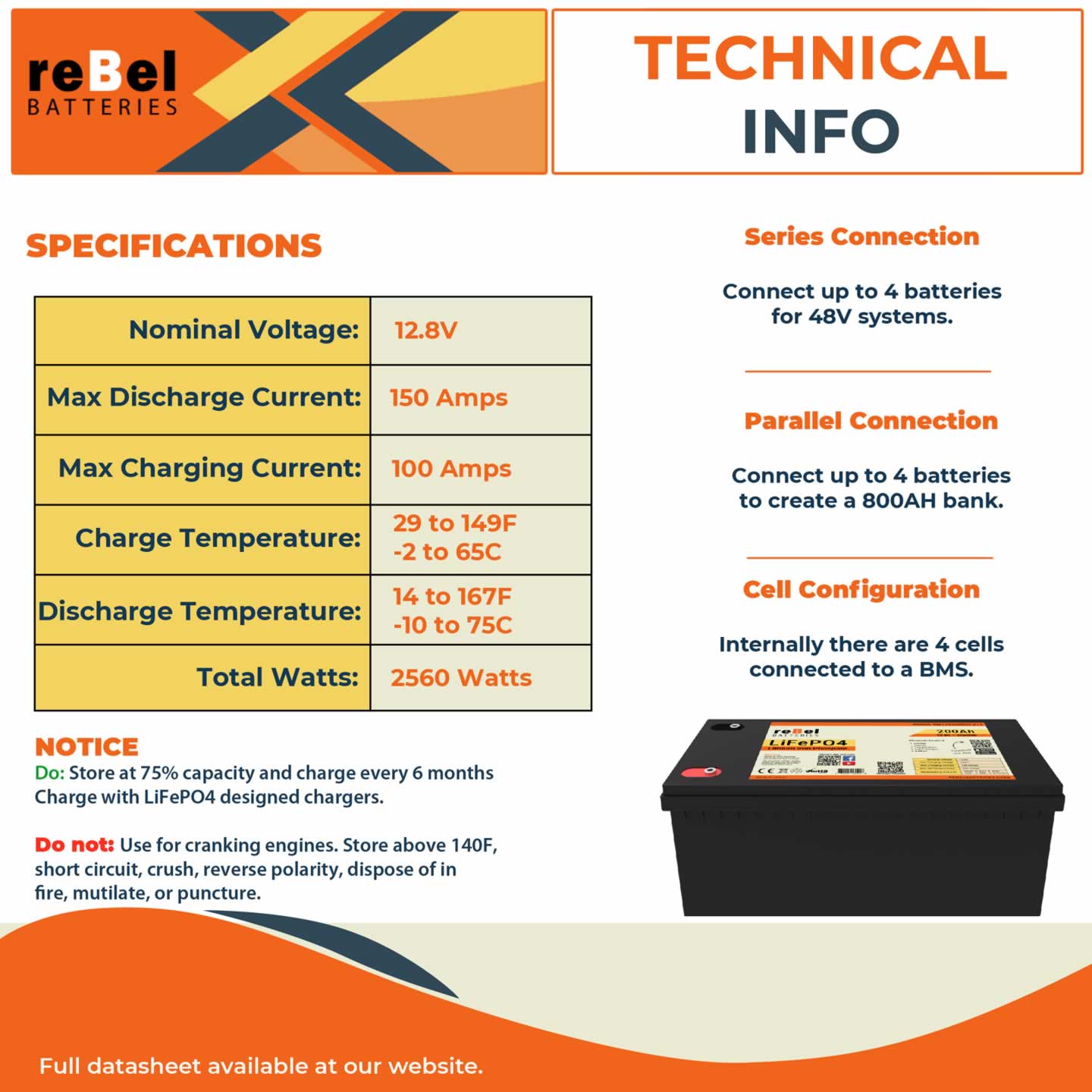 LiFePO4 Smart 12V 200Ah 2560Wh Smart Bluetooth Enabled Rechargeable Lithium Iron Phosphate Battery
The LiFePO4 12V 200 Ah battery is a drop-in replacement for lead-acid batteries.  These batteries have a longer service life, lighter weight, more efficient power, and all-around versatility.
Connect up to 4 in series for 48V systems, or up to 16 in parallel for 40,960 Watts!
Our LifePO4 12V 200Ah comes with Bluetooth connectivity to monitor dozens of parameters via a connected App available on Android and iOS.
With Lithium Iron Phosphate (LiFePO4) batteries you have several advantages over lead-acid equivalents.  LiFePO4 offers 2500-7000 charge cycles depending on the depth-of-charge per cycle, while lead-acid is typically done after 200-300 charge cycles.
LiFePO4 also allows for 100% discharge, whereas lead-acid can not be drained more than 50% without damaging the battery.  If you buy a 200Ah lead-acid battery, you only get 100Ah usable Ah.  12v 200Ah LiFePO4 batteries provide 100% of the available Amps, with no ill effects on the battery.
If weight is a concern, our LiFePO4 12V 200Ah rechargeable battery weighs one-third of the lead-acid equivalent.
If all these advantages weren't enough, you also get complete built-in protection on our 12v 200Ah LiFePO4 batteries with an advanced BlueTooth enabled Battery Management System (BMS).  It will protect you from short circuits, overcharging, over-discharging, over-current, as well as high temperature and low-temperature cut-offs.
 Video
This is the 300AH tear down, which is exactly the same except for the cell size/capacity.
Specifications
LWH - 20.5" x 9.5" x 9.25"
Weight - 48 LBS
Max Charge/Discharge - 150 Amps
Parallel Capable - Yes (up to 16 units)
Series Capable - Yes (up to 4 units, 48 Volts)
Case Material - Hard Plastic
Downloads